Join 8,730 Oregon and Alaska Providers with Dental Optimizer profiles.
Cloud-based, modular, scalable, HIPAA compliant and customizable
Digital dental portal helping facilitate the relationship between providers, members, and insurers. Help your members monitor and improve their oral health while empowering providers to book more appointments.
Dental Practice Dashboard
Real-time feedback and access to tools your practice can use to generate more appointments.
Maximize your profile's reach.
Connect your profile to others at your practice so they can be managed by your front office or marketing person.
Connect with new patients
Answer questions and submit articles to get noticed and build credibility.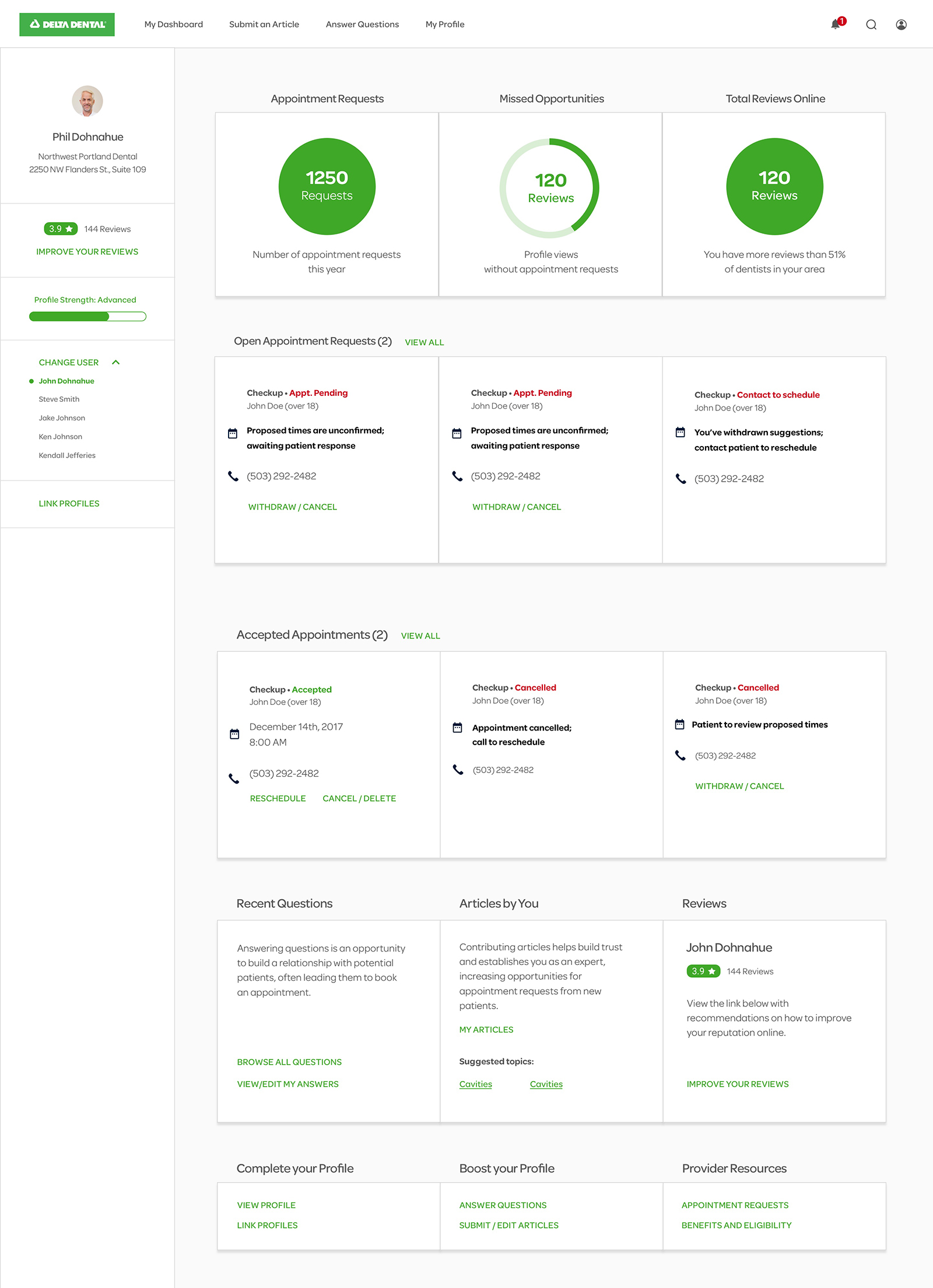 At-a-glance data you can use to grow your practice.
Receive and book appointments 24/7.
Cancellations and re-schedules
Respond with three alternative dates and times.
Improve your online reputation
Discover how to get more positive reviews.
Access to additional tools and resources.