Self-service dental tools empowering members to improve their oral health.
Cloud-based, modular, scalable, HIPAA compliant and customizable
Digital dental portal helping facilitate the relationship between providers, members, and insurers. Help your members monitor and improve their oral health while empowering providers to book more appointments.
Benefit Info for All Members
View ID card, access EOB's, claims summary and member handbook.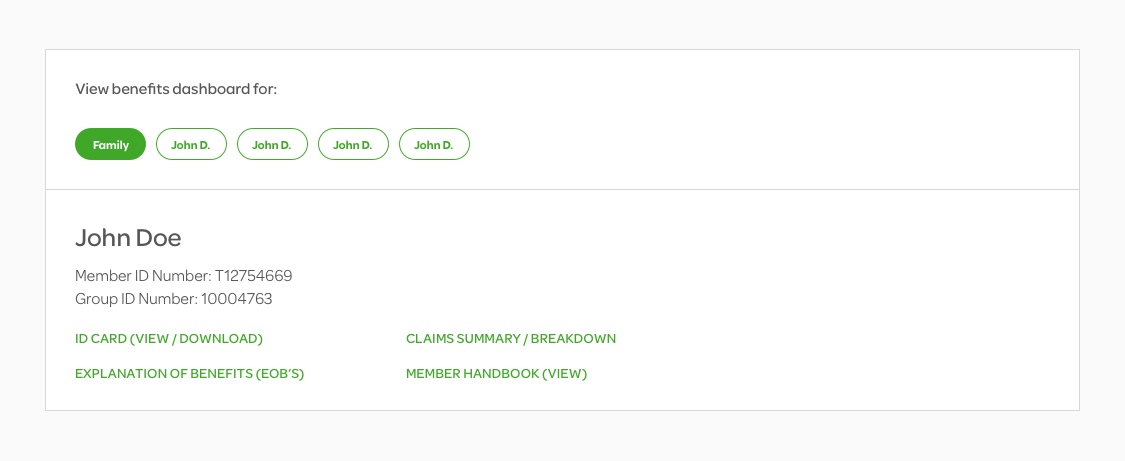 Benefits Summary
Summary includes annual maximum, deductibles, and savings

Recent Claims History
View open appointment requests, accepted appointments, and reschedule notifications. Ability to cancel appointments up to 72 hours before an appointment.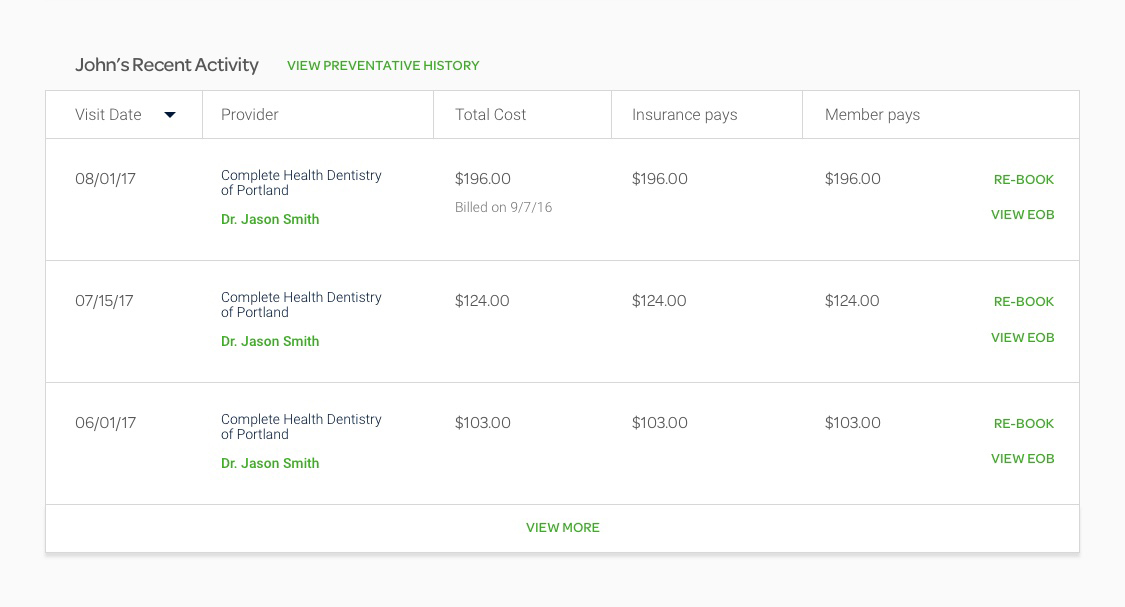 Upcoming Appointments
View open appointment requests, accepted appointments, and reschedule notifications. Ability to cancel appointments up to 72 hours before an appointment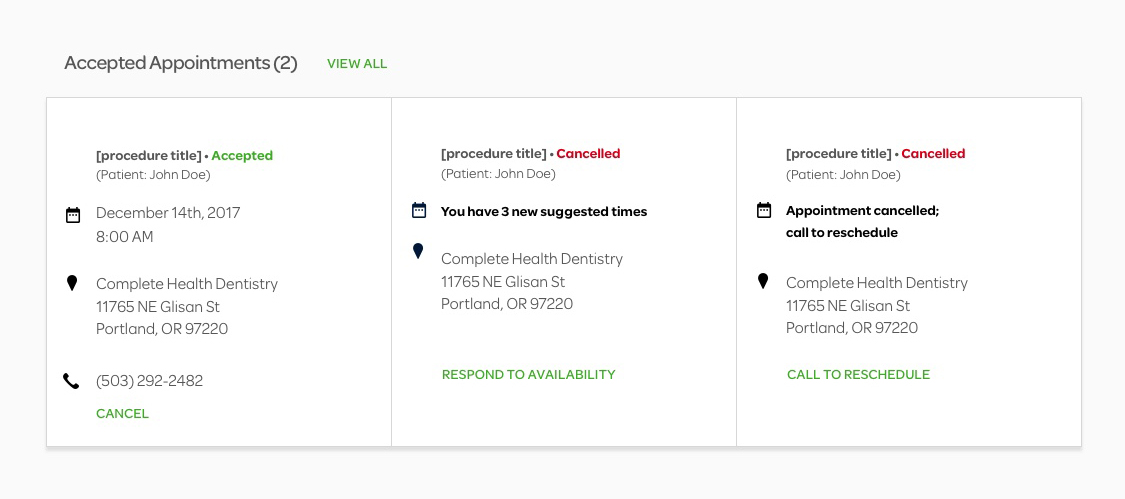 Personal Assessment Tracking
60-second cavity and gum disease risk assessments to see how your oral health is trending. Alerts encourage members to complete these every 6 months

See Your Questions and Answers
See your most recent questions and answers. You can also reply and submit more questions directly from the dashboard

Advanced Search
Search by network, cost, location, keyword, evening and weekend hours, languages spoken, and more.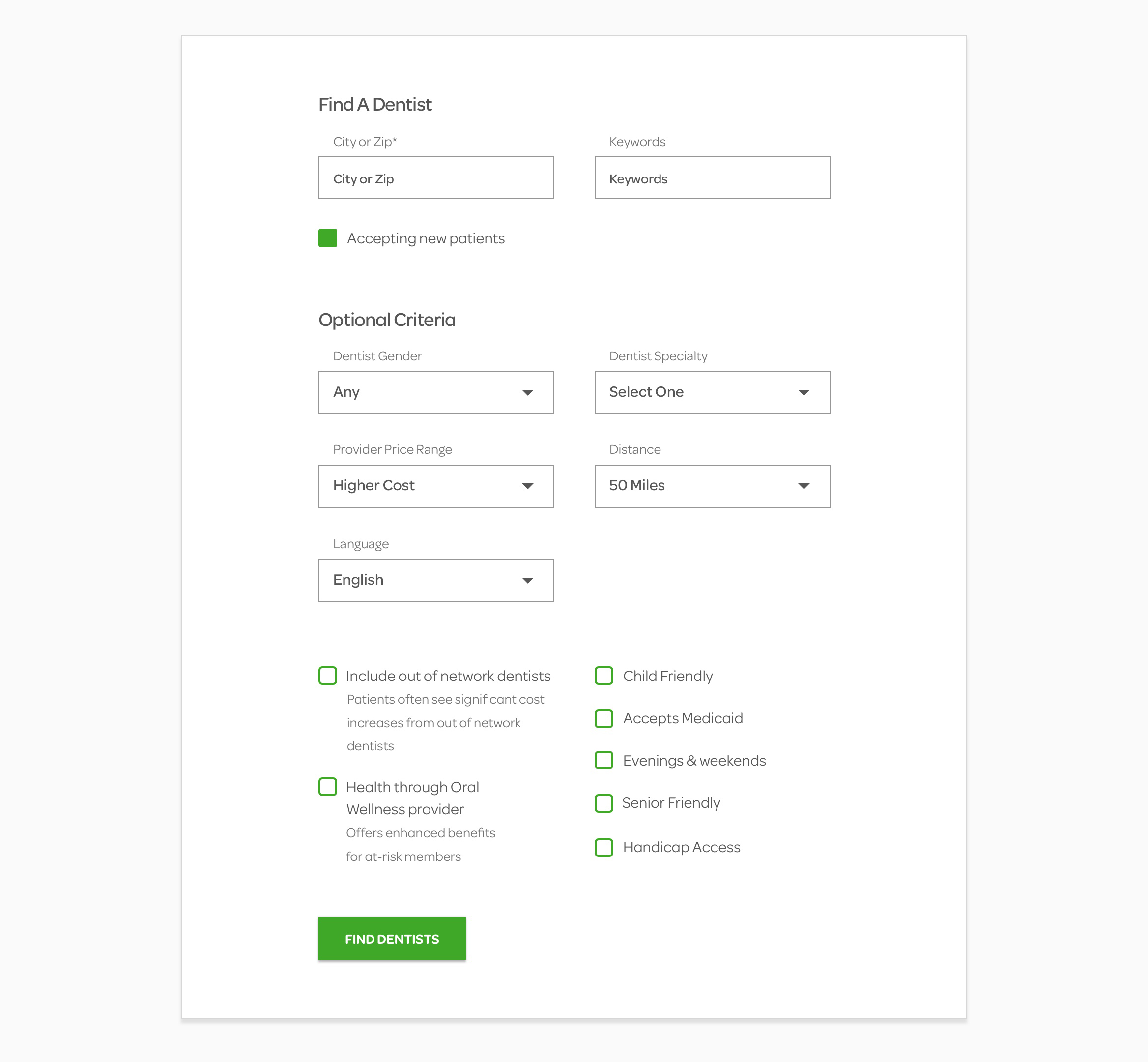 Quickly Update and Sort Results
Sort and filter search results, including sorting by overall cost. Appointment scheduling is built into results.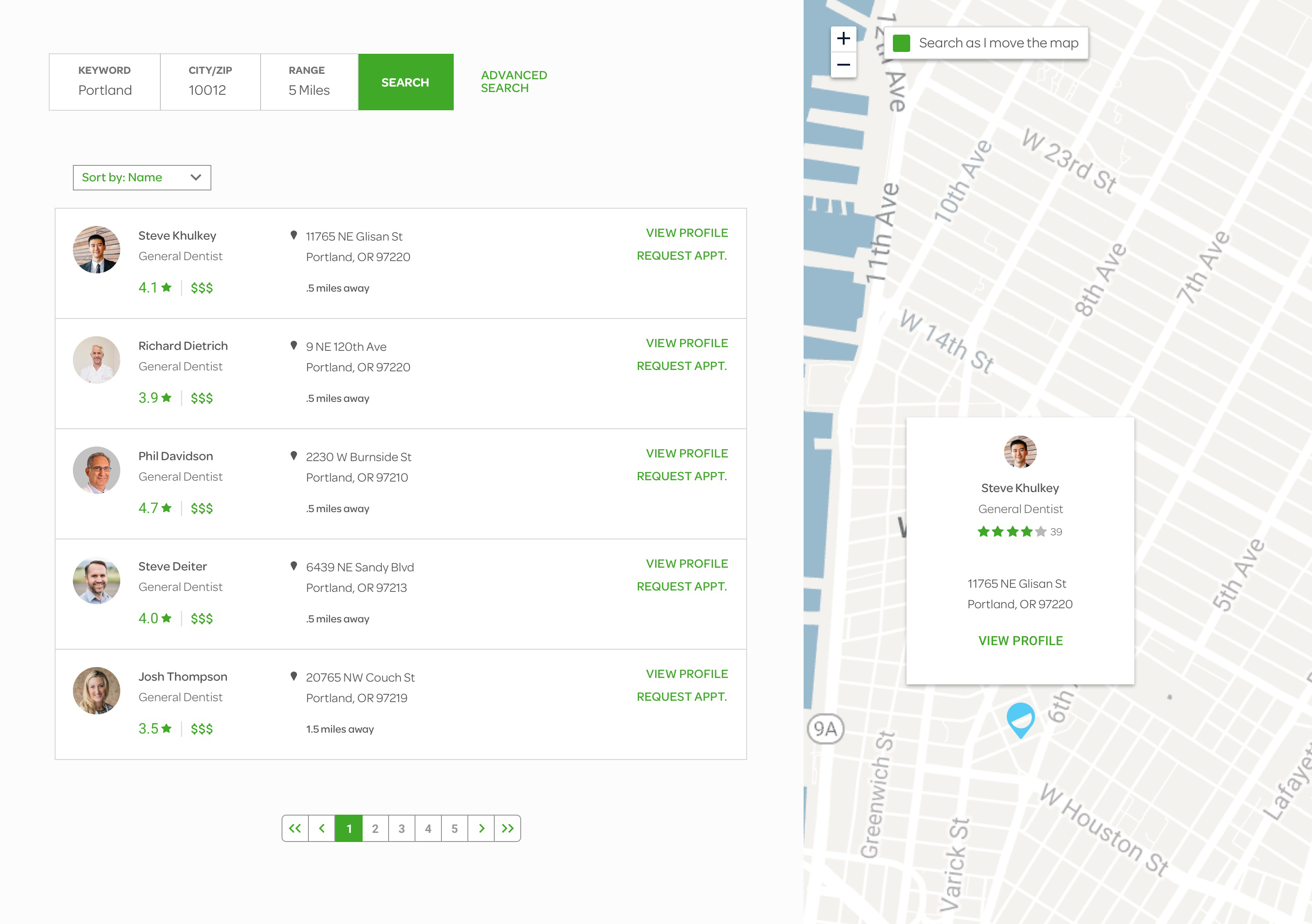 See Photos
See dentist portraits and images of the practice and staff.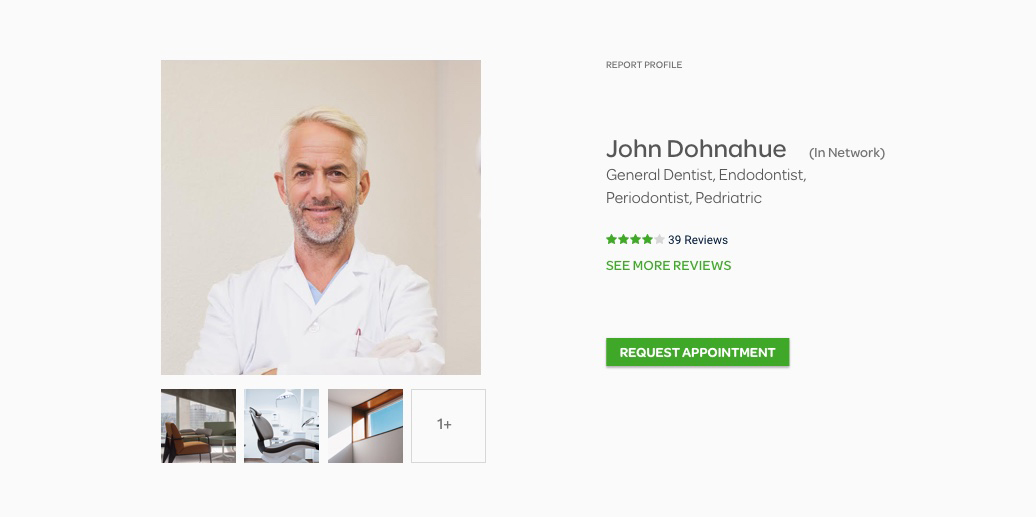 Provider Hours, Website, Social Media and More
View dentist's contact information, hours of operation, and links to their website, social media, and blog.

Unique Provider Information
View details about a provider including years practicing, overall cost ranking, participating in special programs (ex. Health through Oral Wellness), and a written bio.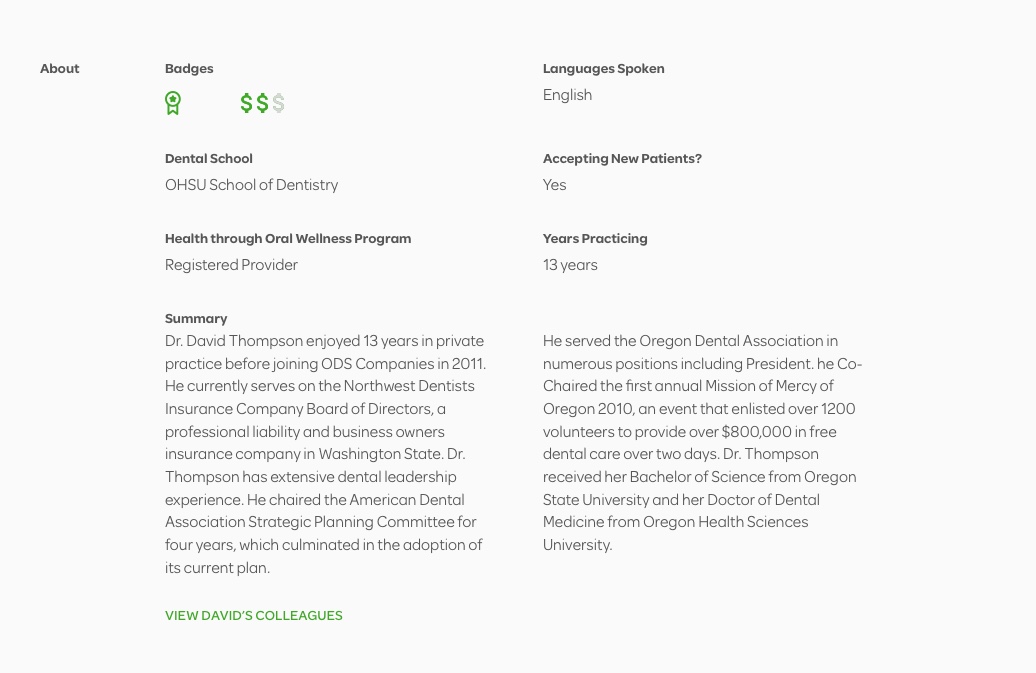 See an Overall Rating and Compare Reviews
See composite ratings and link to reviews from Yelp, Google and Facebook.

Schedule an Appointment
Request appointments directly from each provider profile.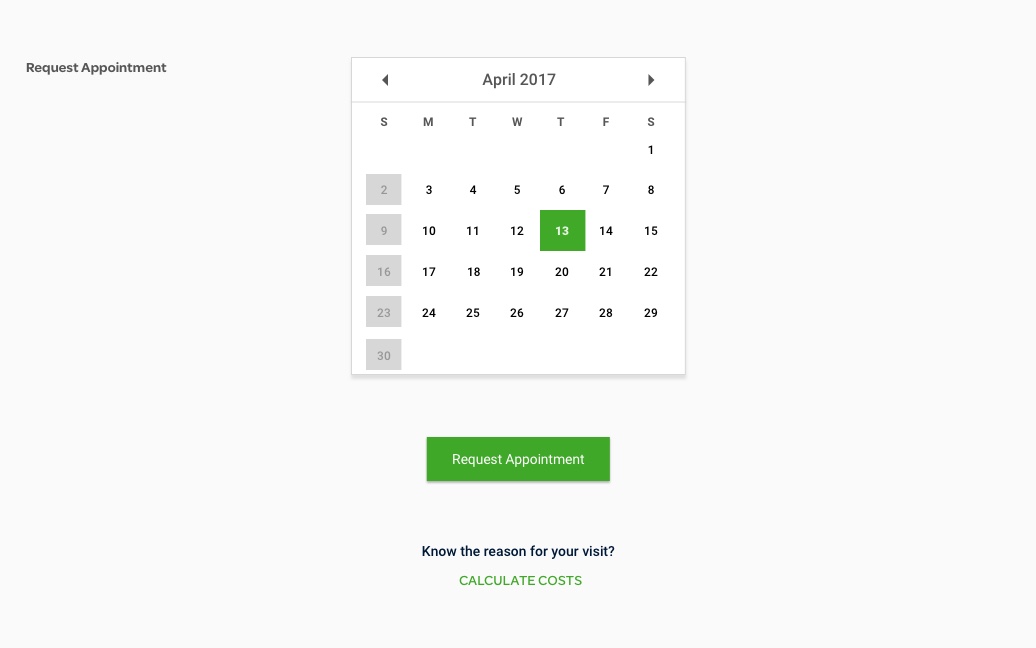 Online Appointment Booking
Schedule appointments directly from your dashboard, dentist finder search results or the providers' profile.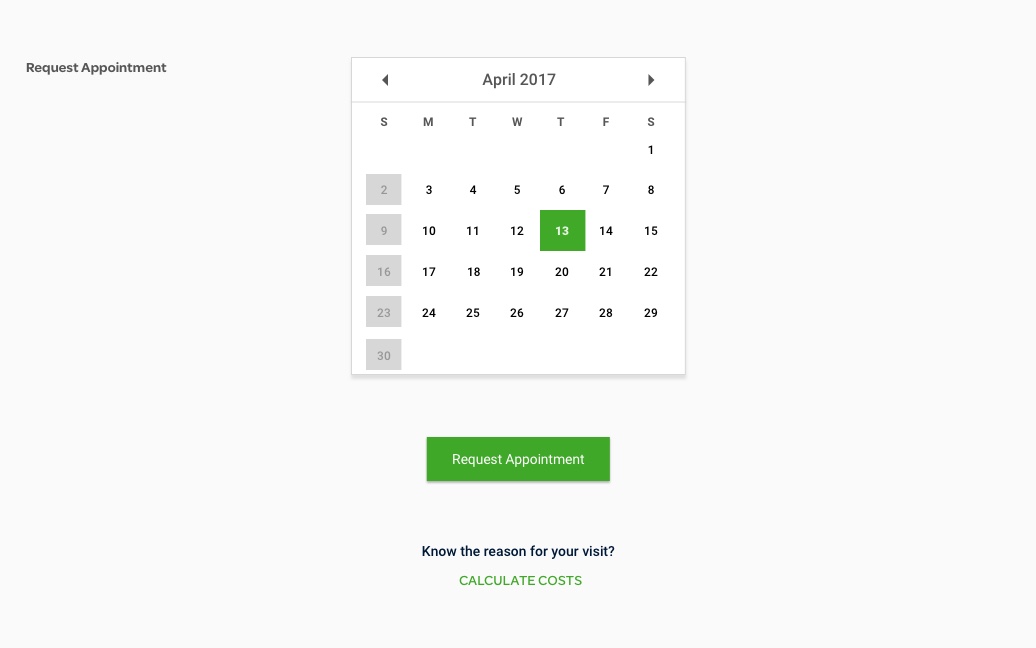 Book an Appointment
Request an appointment based on the provider's pre-determined availability.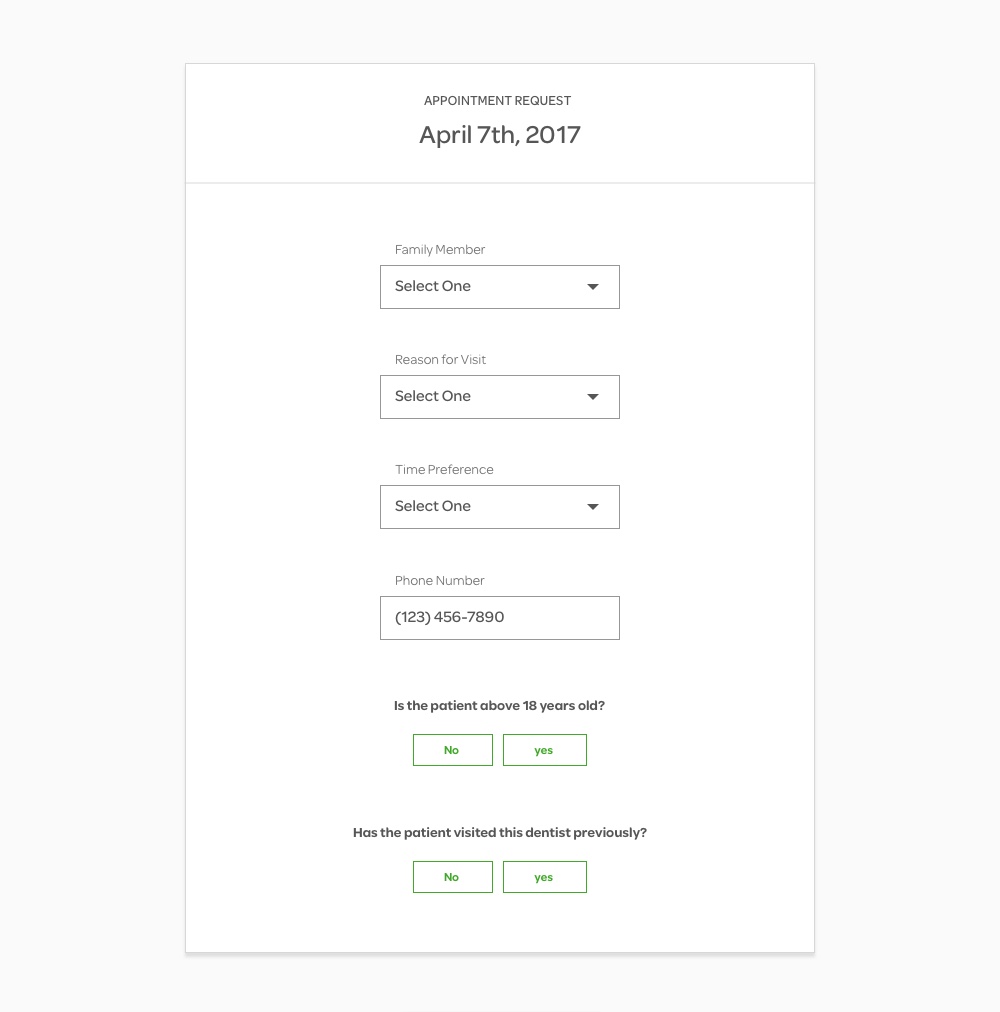 Pin your Appointments
Appointment are saved to dashboard and can be printed, emailed or added to a calendar.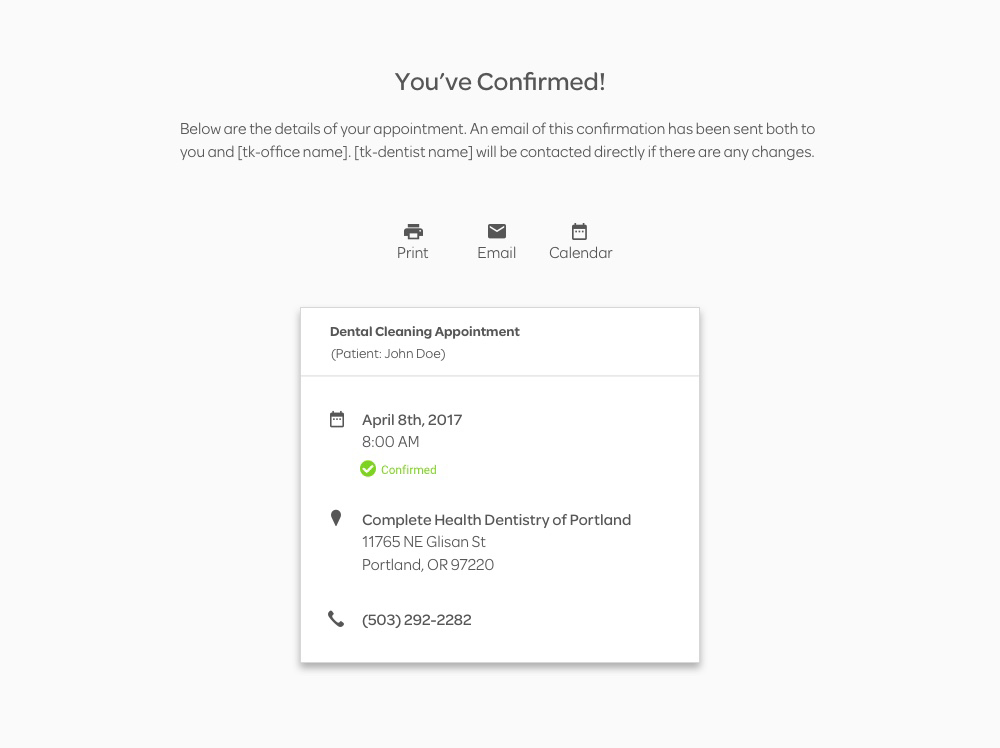 Appointment Notifications
Email reminders, in-browser alerts, and browser push notifications notify members of upcoming appointments.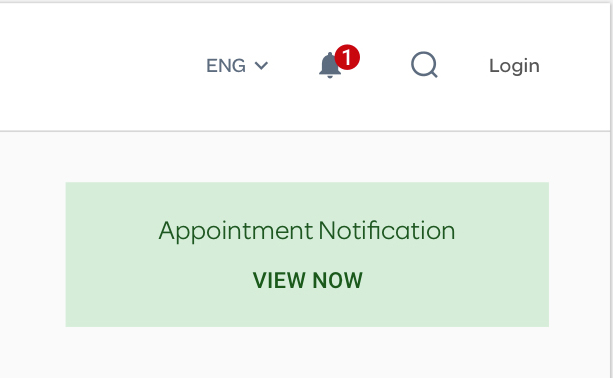 Get Answers
Professional advice about your oral health concerns.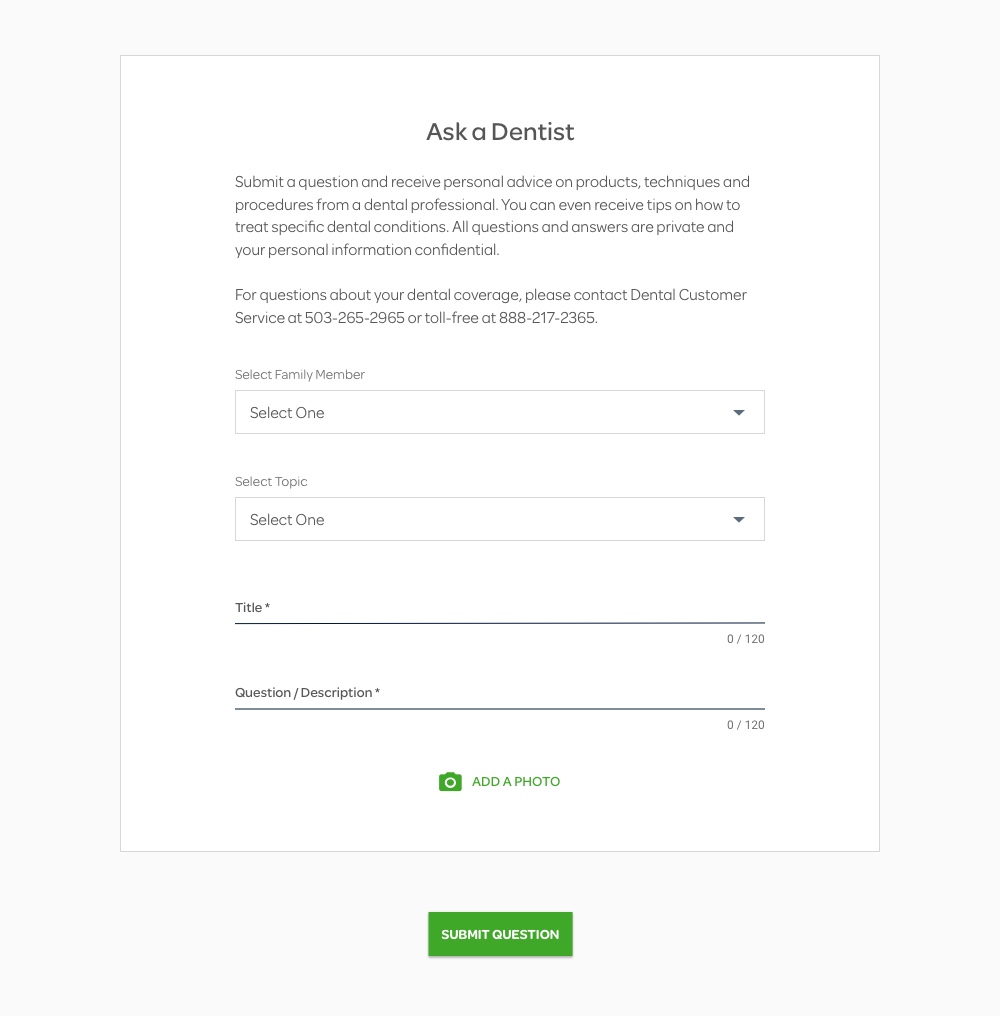 Advice from Professionals
Ask questions and upload photos within an encrypted HIPAA-compliant interface.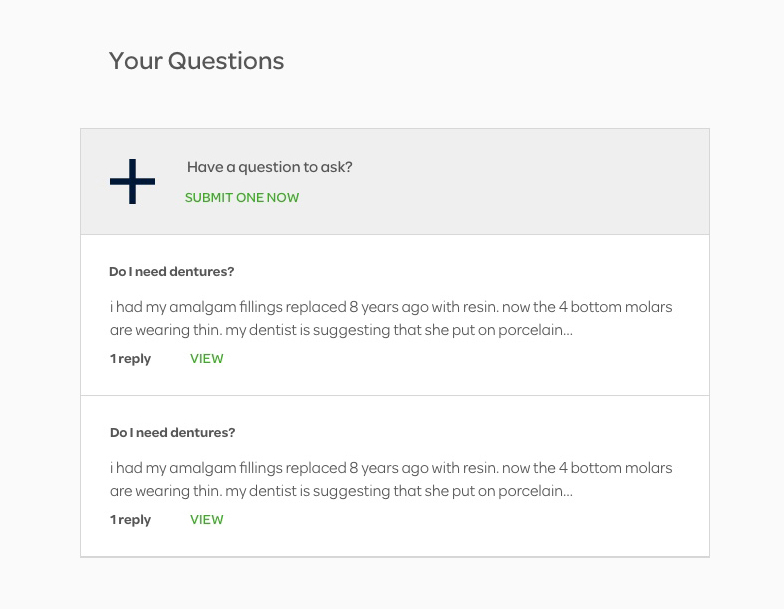 Assess Your Cavity or Gum Disease Risk Level
Quickly and easily determine your cavity and gum disease risk levels.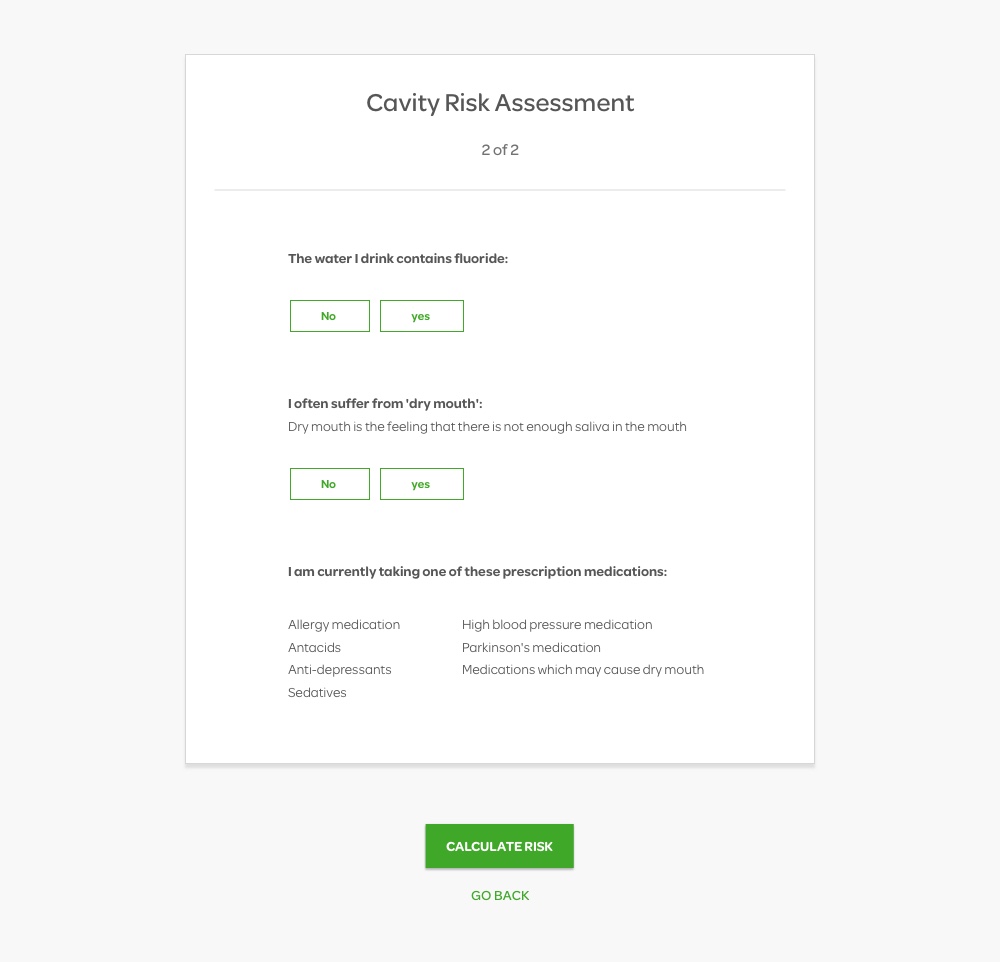 Self Assess in 60 Seconds
60-second assessments to determine risk level and get personalized advice.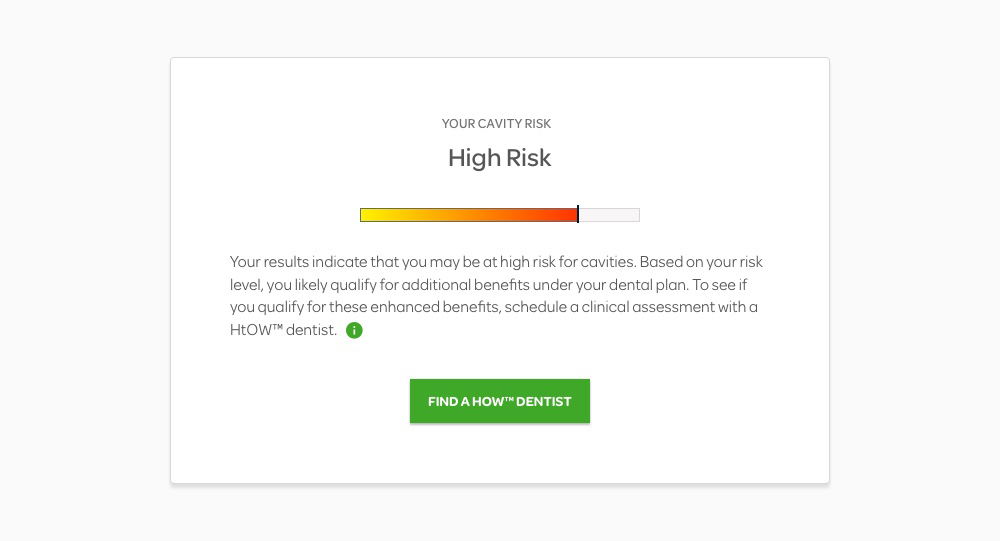 Track Progress
Compare results over time to see if you are trending up or down.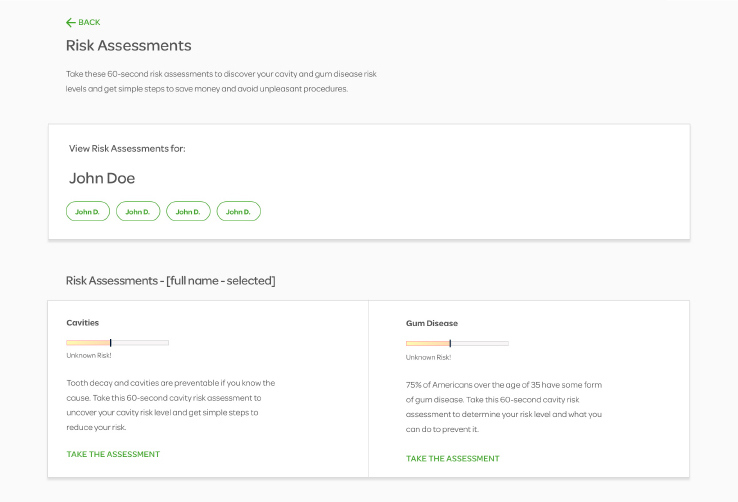 Provider Submitted Articles
View over 200 articles, tips, and advice from dental professionals. Topics are recommended based on previous actions conducted by members on the site.